SP Foundry has the capabilities to produce different types of cores weighing anywhere from ounces to hundreds of pounds. Our core production capacity has been strategically matched to our molding capacity to insure a seamless throughput of cores to each of our molding lines.
Cold Box Operations

2 – EMI SP50 (Cores Up to 800 Lbs – single blow)
1 – Sinto SCC90 (Cores Up to 80 Lbs – single blow)
1 – Primafond SCBN – 20 (Cores Up to 60 Lbs – single blow)

Shell Core Machines
Air Set

Palmer 300 core cell with Rollover (Cores Up to 1000 Lbs.)
Palmer 50 core cell (Cores up to 50 Lbs)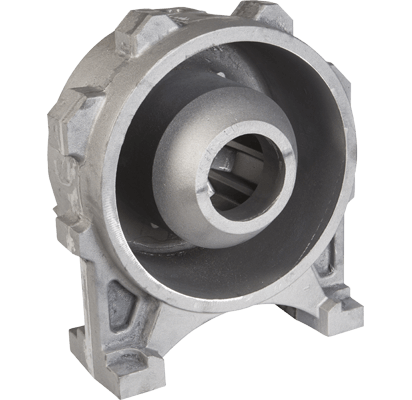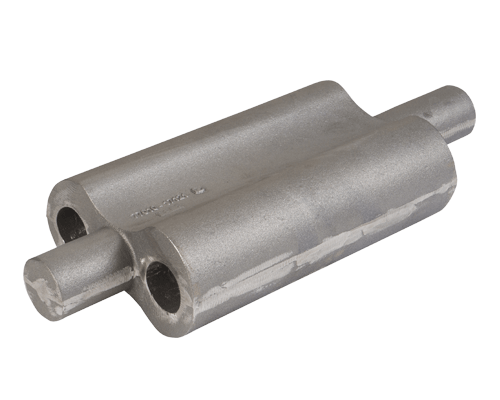 SP Foundry produces castings weighing from a few lbs up to 2000 lbs. We utilize greensand cope and drag molding according to the following size and mold capacities
EMI 180JRS – Horizontal Mold Line

Greensand Molding
56" X 44", 22"/22" Tight Flask
40 Molds Per Hour
Up to 2000 Lbs. Poured Mold

DISA 270B – Vertical Mold Line

Greensand Molding
800mm X 950mm x 200mm to 650mm Flask-less
390 Molds Per Hour
ABP – 15 Ton Heated Auto-Pouring System
2 – 1975 – ABP IT6

8 Ton crucible
4,500 kW, medium frequency furnaces
8 Tons Per Hour Melt Rate
Upgraded in 2009

2 – 2019 ABP IFM6

10 Ton Crucible
8,000 kW, medium frequency furnaces
16 Tons Per Hour Melt Rate
Installed 2019
To meet our customer's diverse material specification requirements, SP Foundry offers an extensive range of materials.
Ductile Iron – ASTM A536, Grades 65-45-12, 60-40-18, 80-55-06, 100-70-03
ADI – ASTM A897, Grades 1-5
CGI – ASTM A842, Grades 250, 300, 350, 400, 450
Grey Iron – ASTM A48, Grades 25, 30, 35, 40
SP Foundry grinding department ensures your castings are precisely finished and meets product specifications. Additionally, finished products are gauged to insure compliance for further operations.
Shot Blasting

EMI Mold Line – Indexing Hanger Spinner Blast

1. Hidea OH3-650
6 – 50 HP blast wheels
2280 Lbs per hook capacity
3 Hooks Per Cycle (Avg. 10 minutes)

DISA Mold Line – Inline Continuous Blast

1. Pangborn 4GT-50
16 Tons Per Hour Capacity
4 – 75 HP Genesis Rotoblast Wheels
Sized to Blast complete 270B Molds

Grinding

1 – Vulcan Foxall 424FS Robotic Grinding Cell
1 – Mesh MAC Robotic Grinding Cell
1 – Mesh MJ Robotic Grinding Cell
9 – Manual Grinding Cells
1 – 18" Swing Grinder Grinding Cell
Additionally, finished products are gauged to ensure the compliance for further operations.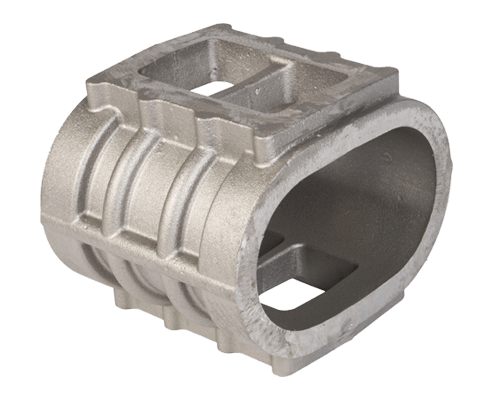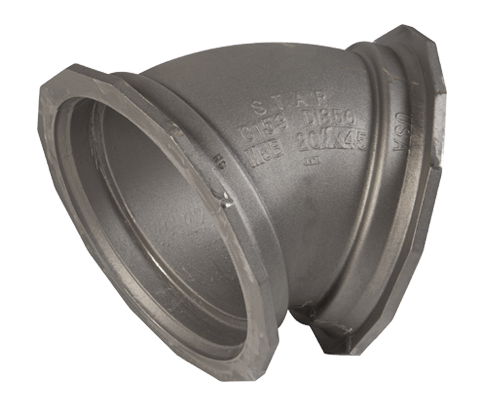 https://www.youtube.com/watch?v=E9EID1YCVsA&feature=youtu.be
At SP Foundry, quality starts with each individuals' passion for excellence.
We believe that prevention of defects is more cost effective than detection. That's why at SP Foundry we are continually raising our quality standards by utilizing control methods and technologies to meet every customer's requirements.
SP FOUNDRY has been accredited with ISO 9001:2015 Quality Management Systems certification by TUV Rheinland.
In addition, Pipe Fittings and Joint Restrainers manufactured by SP Foundry are certified by Underwriters laboratories and FM Global for design and performance compliance per AWWA and ASTM standards.
Also, Pipe fittings manufactured by SP Foundry are drinking water compatible and thereby certified by UL as per NSF 61 and NSF 372 standards.
All these agencies (NSF, UL, FM) carry out periodic surveillance audits at SP Foundry to ensure these standards are complied with.
Metallurgical Lab and Product Control
Testing in our advanced metallurgical lab assures the quality and chemistry of each casting component. Micro structure analysis on a Spectrometer ensures the castings produced always meet required specifications.
Test bars are poured and machined for testing the mechanical properties as per specified standards. Each part is marked with a heat code for complete traceability down to mold and impression numbers.
Sand Control
Sand properties are monitored by use of the latest generation of Hartley Compactability Systems in new sand plants on each of our mold lines (Installed 2019).
(1) Dietert – Sand: Strength/Compression, Permeability, Clay, Sieve Analysis Testers
(1) Mettler – Gram scale and O'Haus – Electronic scale
(1) Blue M – Muffle furnace